Quality materials, designer furniture and a unique art collection make up this stunning property with a beautifully calm, timeless style. The current owners, a couple originally from the United Kingdom, wanted a home with what they called "a European aesthetic," they were looking for simple, timeless elegance.
They found it in The Briarcrest Estate.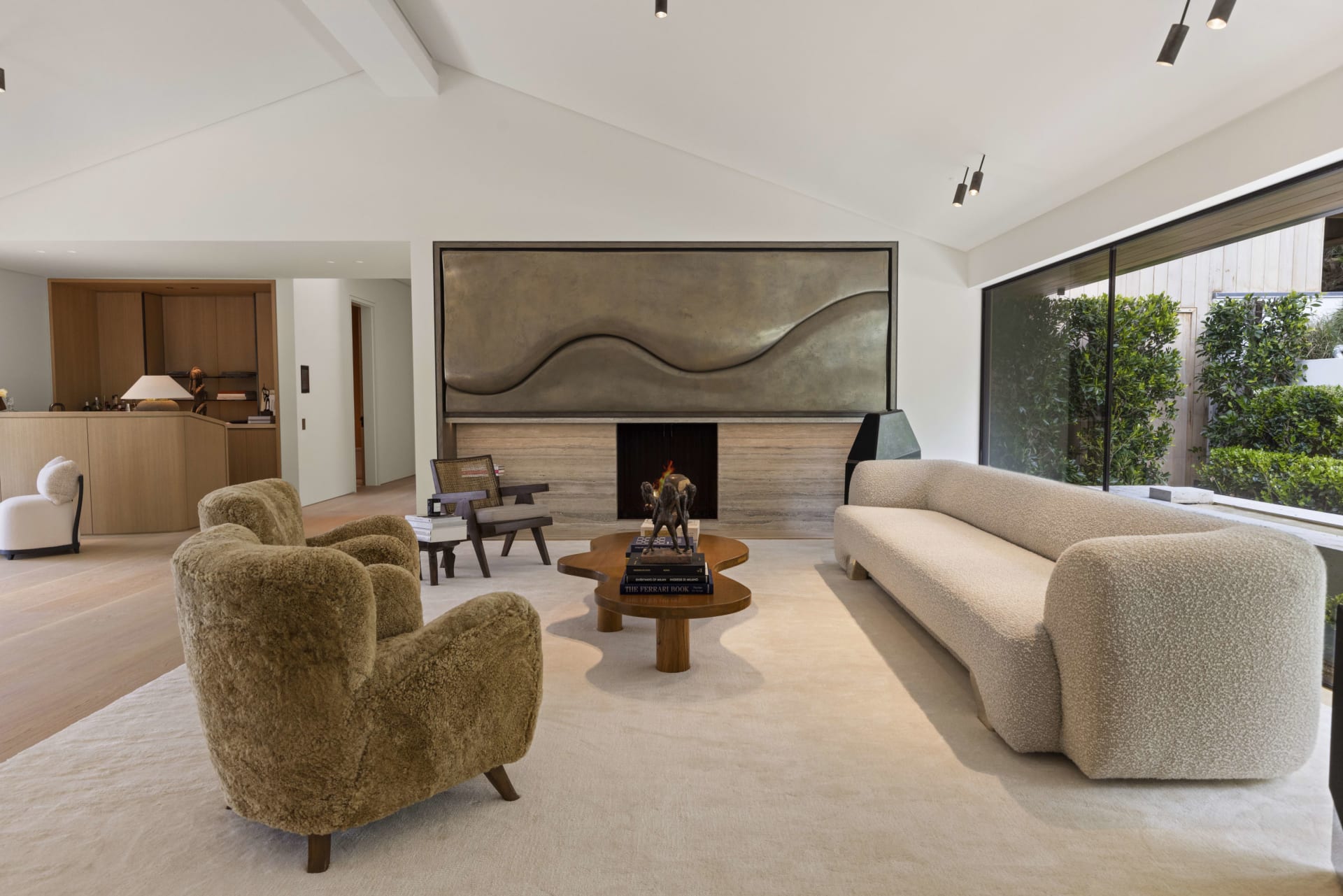 The property is located in the Beverly Hills Post Office neighborhood of Los Angeles and was developed by The Fowles Group who maintained the highest quality and design requirements. Max Fowles Pazdro, architect and interior designer, defined the estate as "a European luxury boutique hotel, but with a clear Californian aesthetic sensibility." The aim was to create warm and elegant interiors, with five main materials as the common thread: travertine marble, oak and cedar wood, bronze and steel to create a harmonious combination that perfectly integrates the house with its natural environment.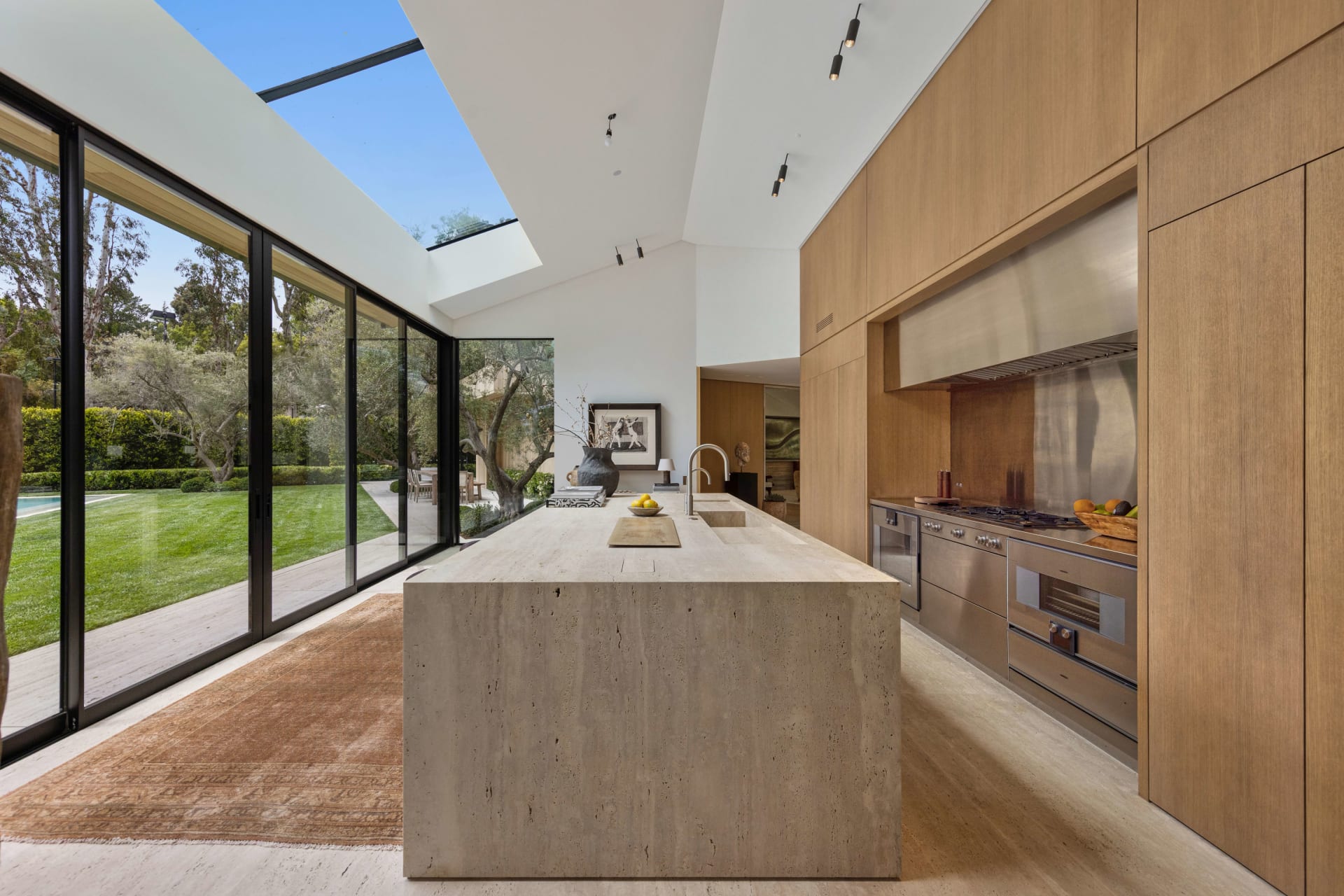 Inside, the approx 2,600 sf house seeks to merge the scenic views with natural tones. The presence of the expansive, beautiful gardens surrounding the property are felt throughout the interiors via prominent windows. Soft colors have been used in all of the materials for both the furniture and textiles.
Comfort is raised to another level by incorporating luxury brands with the most advanced technology. Every last detail has been addressed. State-of-the-art appliances from Gaggenau provide designer elements to the kitchen, while Lutron automated lighting has been incorporated throughout. Much of the appeal, however, is in what you can't see.
A cutting-edge home automation systems from Savant and intelligent audio systems from James Speakers have been installed. As for furniture, designer pieces with major names have been sought, such as Pierre Jeanneret, Kimberly Denman, Jean De Merry, and Minotti. The designer pieces are blended with vintage and other custom pieces.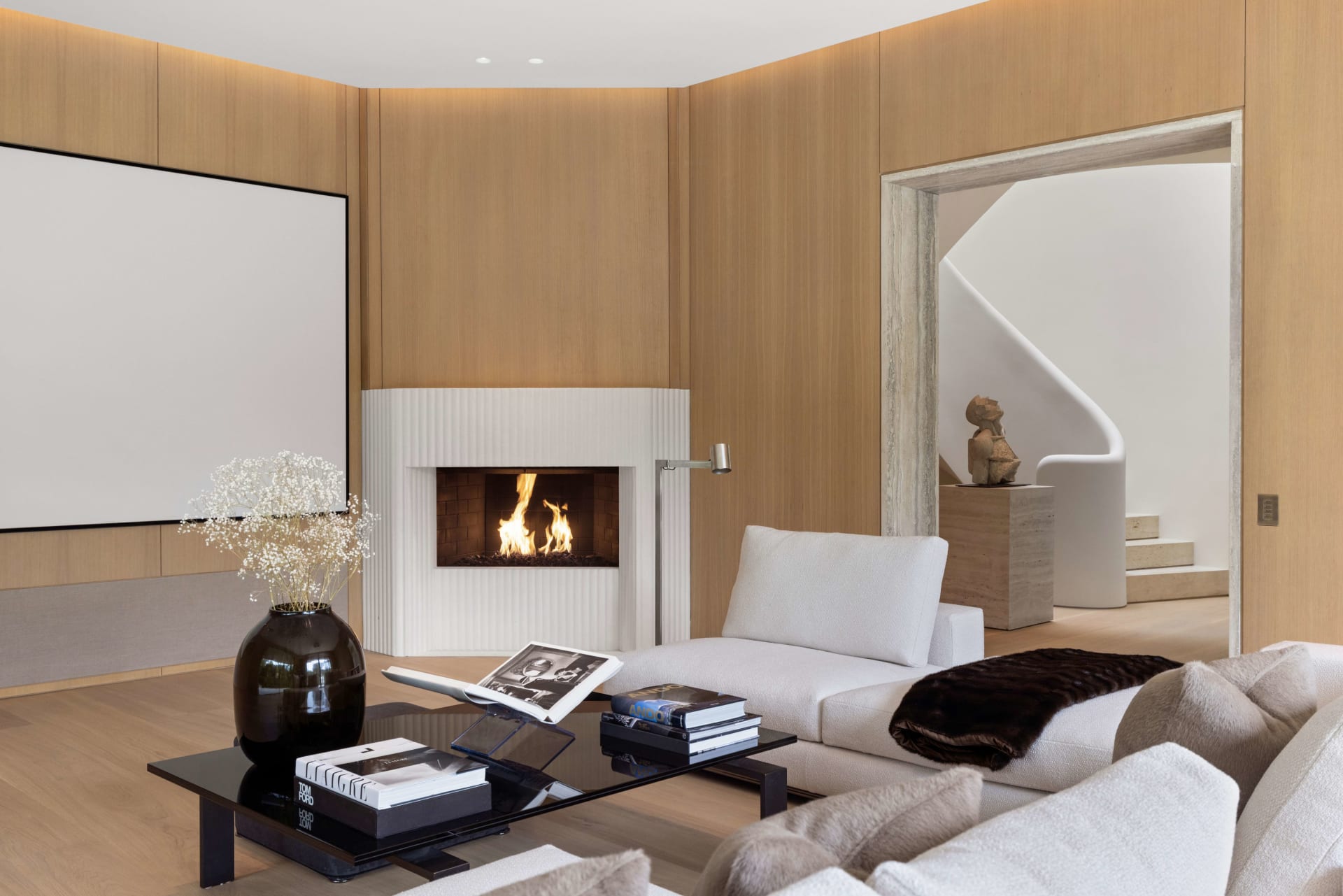 To complete the scene, it is worth highlighting the owners' unique and varied art collection that adds exceptional character to the spaces. Their exceptional collection includes African sculptures, and works by Devon De Jardin and Jean De Merry, among others.
---
Story courtesy of Elle Decor Spain