If you've had your eye on the iconic Italian Renaissance-style home that Cher listed last October but were daunted by the $85 million price tag…how does $75 million sound? The legendary singer just re-listed the Malibu estate with the newly slashed price, Mansion Global reports.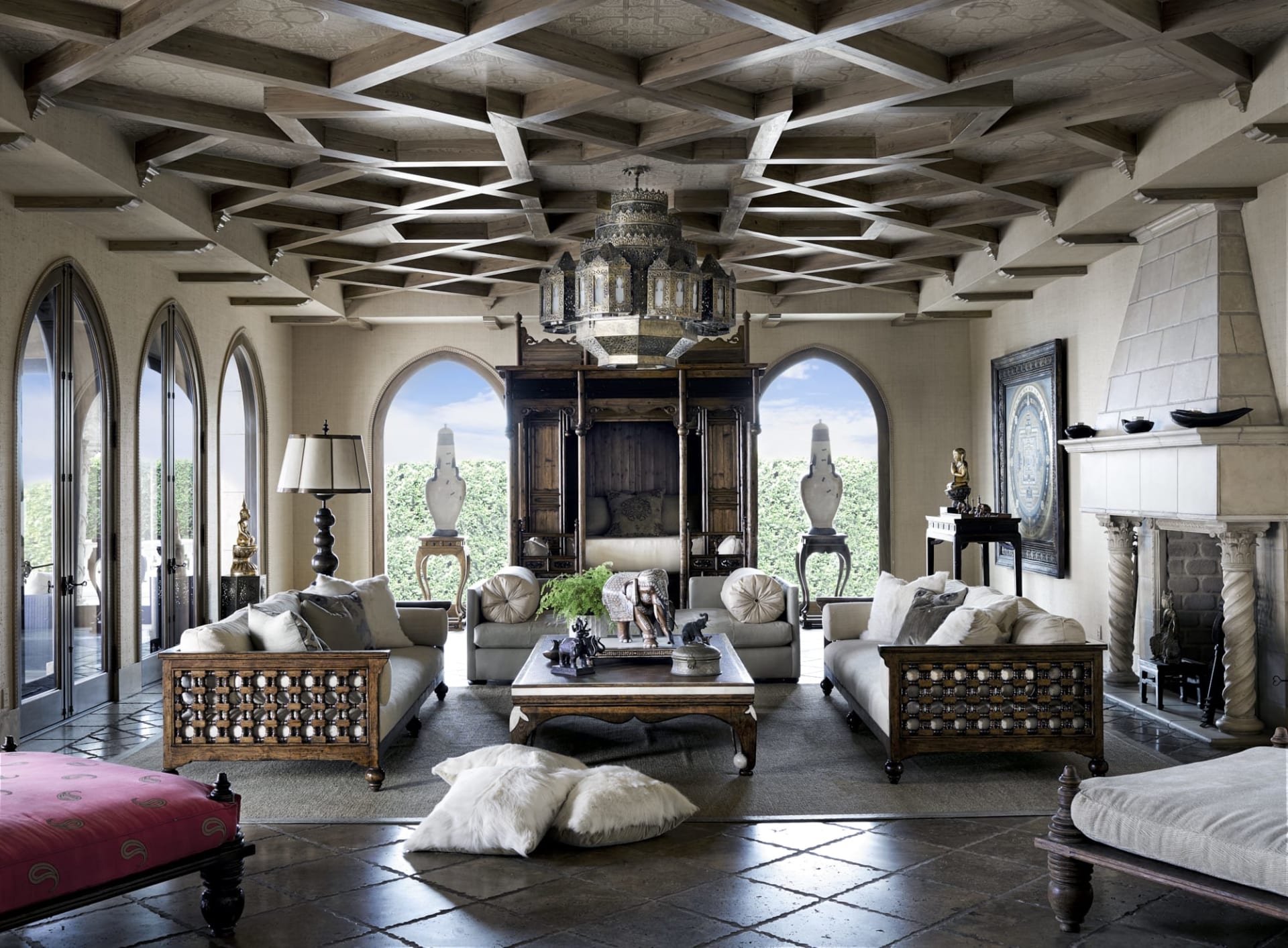 The Goddess of Pop bought the 1.7-acre property for just $2.95 and had the opulent 13,126-square-foot abode built in 1999. The Venice-inspired structure offers seven bedrooms and nine bathrooms, all decked out with luxurious materials like limestone and marble imported from Italy and France and tiles from Spain and Morocco.
Dramatic arched windows are plentiful throughout the home, making every space a room with a view. "Every room has two views of the ocean, each of which is so beautiful—the water is always glistening, the sunset always happening," Cher told AD during a 2002 tour of the freshly finished home. "My house is so special because it's my sanctuary, my fortress, really—the only place I have any privacy. There's no place else that I would rather be."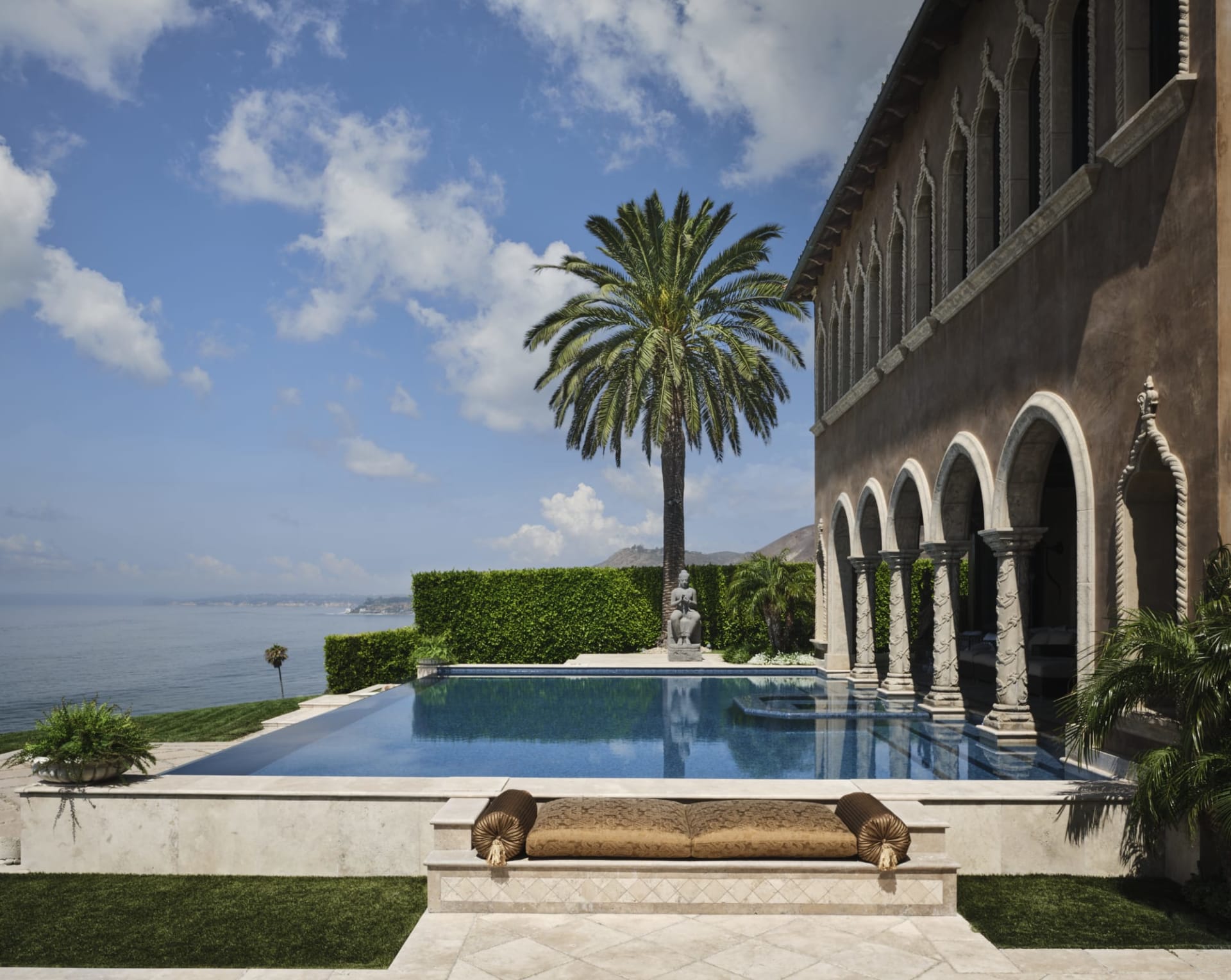 The exterior offers similar levels of abundance. The lushly landscaped grounds boast panoramic Pacific Ocean views, 40 mature palm trees, a tennis court, grassy lawns, and an infinity pool that meets the house with an arch-lined loggia. "The infinity-edge pool is where I spend all of my time in the summer," Cher told AD in 2002.
During the initial decorating, the musician employed her longtime friend and designer Ron Wilson, who helped her achieve her vision with eye-catching details like an elaborate hand-carved stone mantelpiece in the living room and a stamped-copper ceiling with bronze candlestick chandeliers in the dining room. When it came time to update the space, Cher hired AD100 designer Martyn Lawrence Bullard. "This house has been one of the greatest passions of my life," Cher told AD last September. "I have enjoyed every moment of its creation and evolution, but now it's time to pass this magic on to others."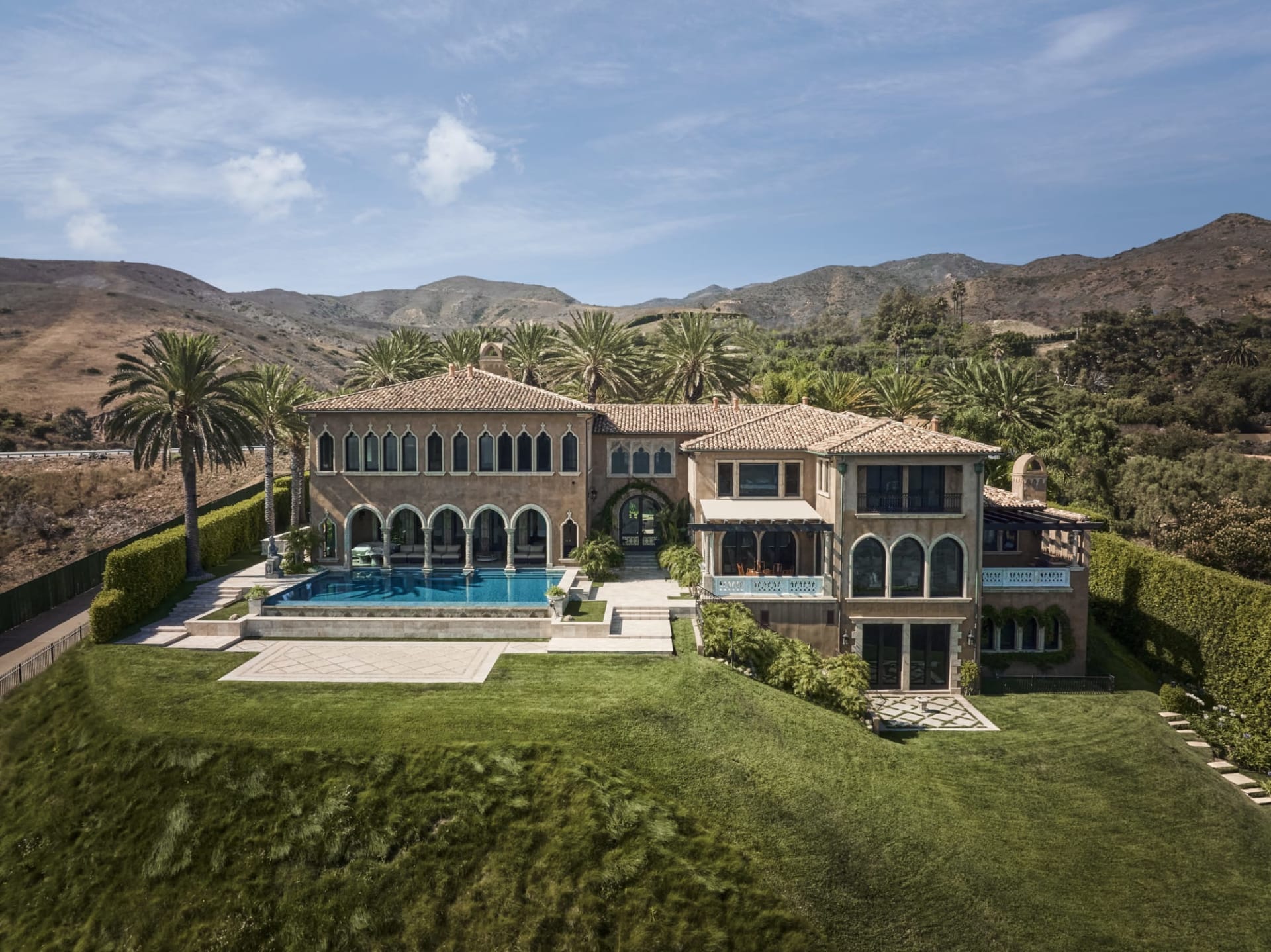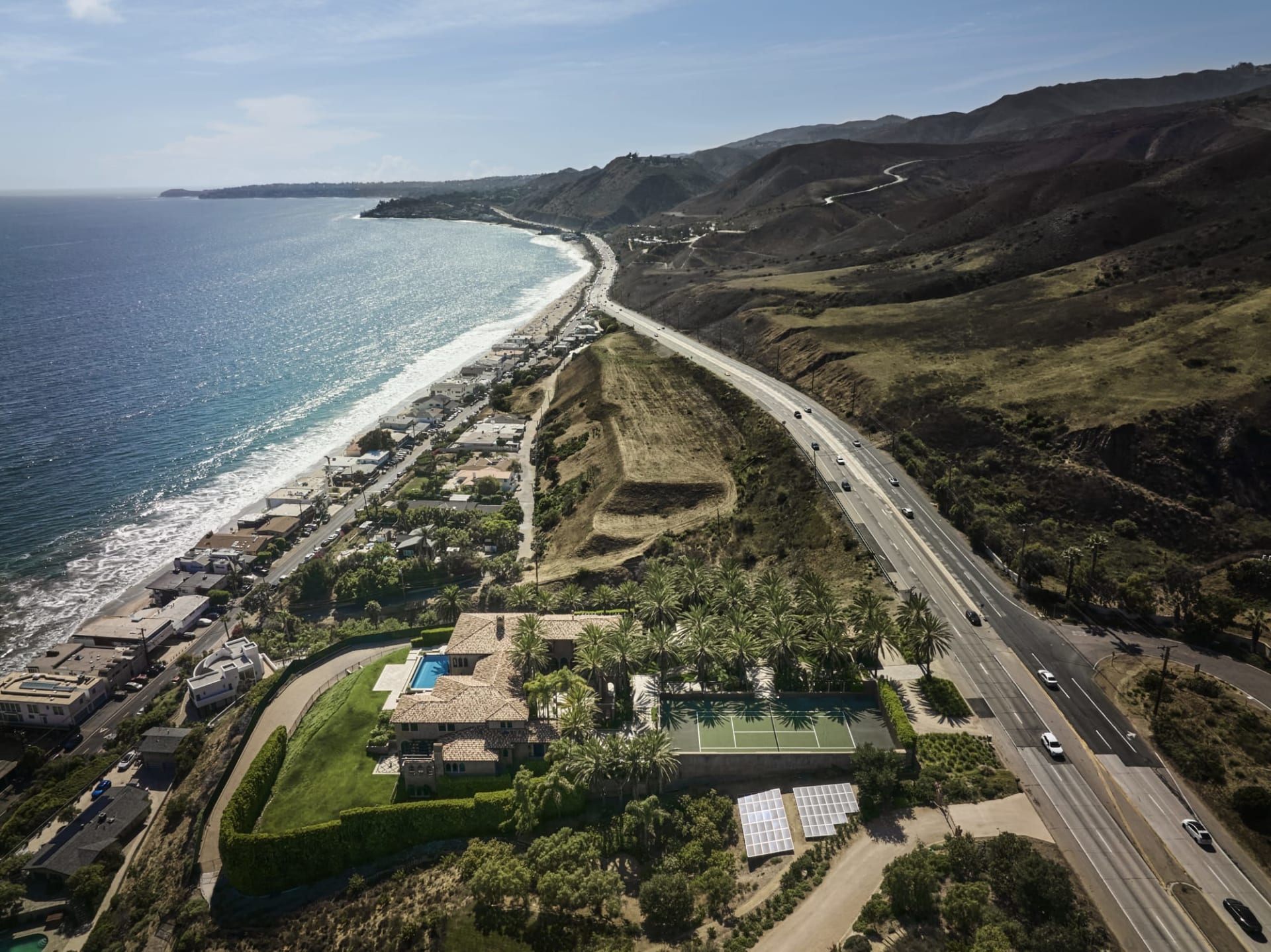 View Listing | Offered at $75,000,000 | Represented by Robert Kass and Drew Fenton
---
Story courtesy of AD