All across Los Angeles, from Malibu to Pasadena, are beautiful homes with long histories of trading from one showbiz mover and shaker to another Hollywood heavy hitter. One such house, in the historic Outpost Estates neighborhood, in the foothills above Hollywood, has just been sold by sitcom superstar Johnny Galecki for $11.1 million.
The eight-figure sale marks the highest price ever paid for a single-family home in the celeb-favored neighborhood, besting the $10.5 million Grindr app founder Joel Simkhai paid in 2017 for a home he sold last year at a million-dollar loss to Killers guitarist Dave Keuning. Other high-profile homeowners in the nabe include Winona Ryder, Felicity Huffman and William H. Macy, Russell Brand, and Charlize Theron.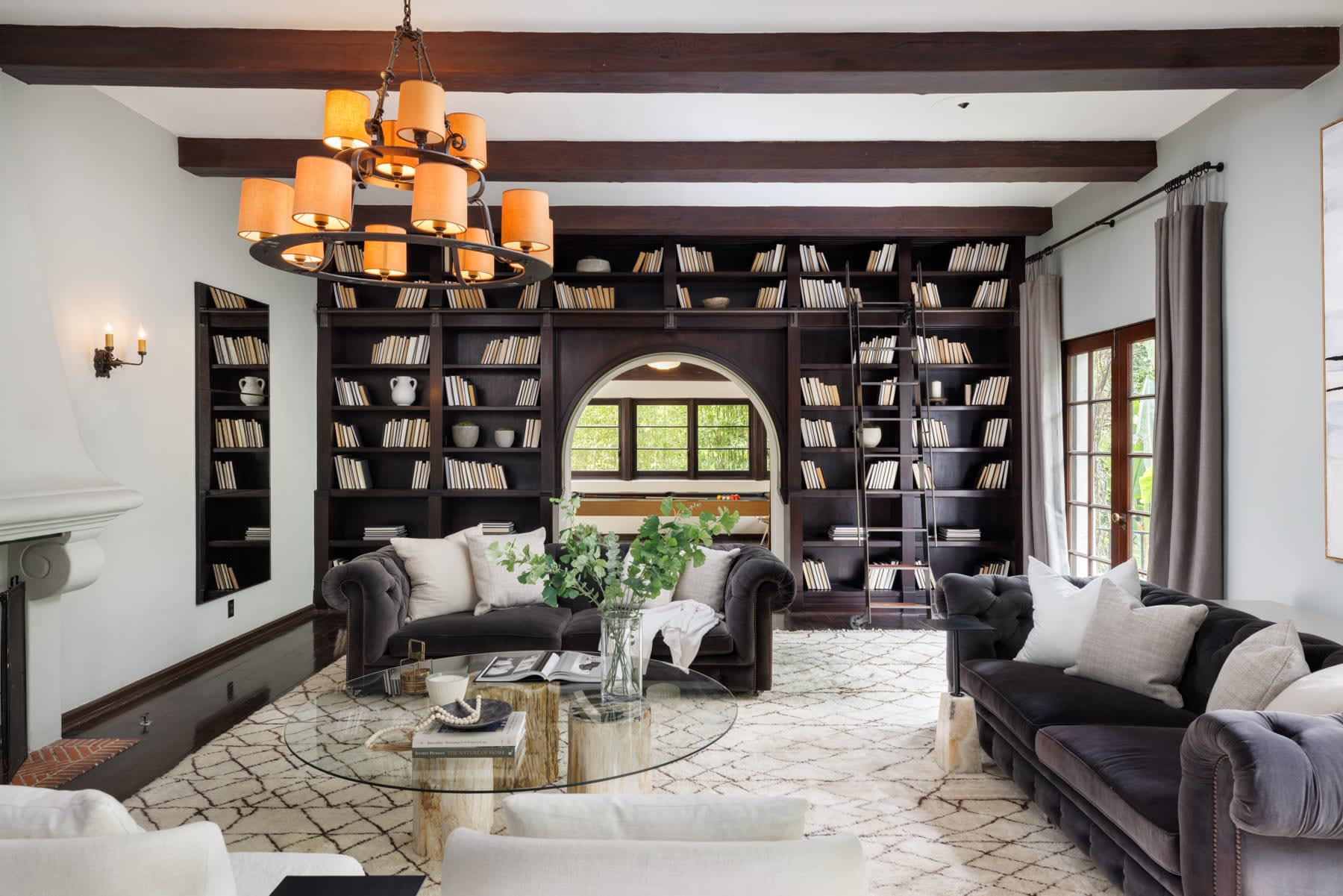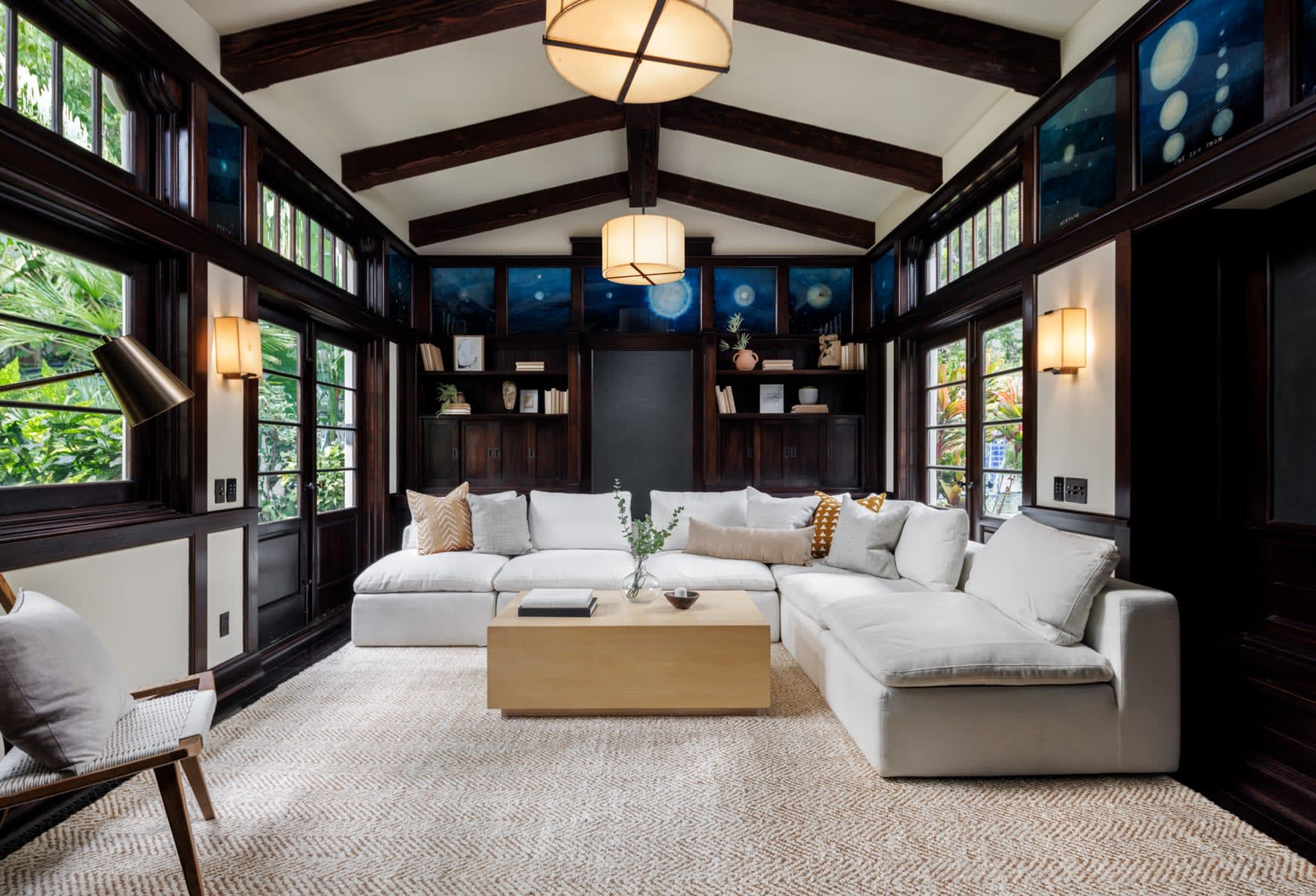 The "Big Bang Theory" star, who got his proverbial big break as a teenager in the 1980's and '90s sitcom "Roseanne," and who hasn't appeared on the small or silver screen in a couple of years, first tried to rent the place out at $45,000 per month before setting it out for sale a few months ago at $11.9 million. The price dropped to just under $11.5 million before a serious buyer stepped up to seal the deal.
Tax records show that in 1997, "La Bamba" star Lou Diamond Phillips sold the 1929 Spanish Revival residence for exactly $1 million to a Hollywood talent agent who held on to it for about two years before he sold up in late 1999 to Ben Stiller and Christine Taylor. They paid $1.825 million for the vintage home, according to online records, and two years later paid another $1.84 million for the house next door.
The showbiz power couple soon brought in acclaimed architecture and design firm Roman and Williams to do over the entire kit and kaboodle in a sophisticated and relaxed manner that evoked the plush glamour of Old Hollywood. Then, they listed the entire compound in 2009 for $12.5 million. It was two years before British beau-hunk Jason Statham came along and took the Spanish Revival home off Stiller and Taylors' hands for $7.325 million. (The house next door was sold separately, in the spring of 2012, to a non-celebrity couple for $2.6 million.)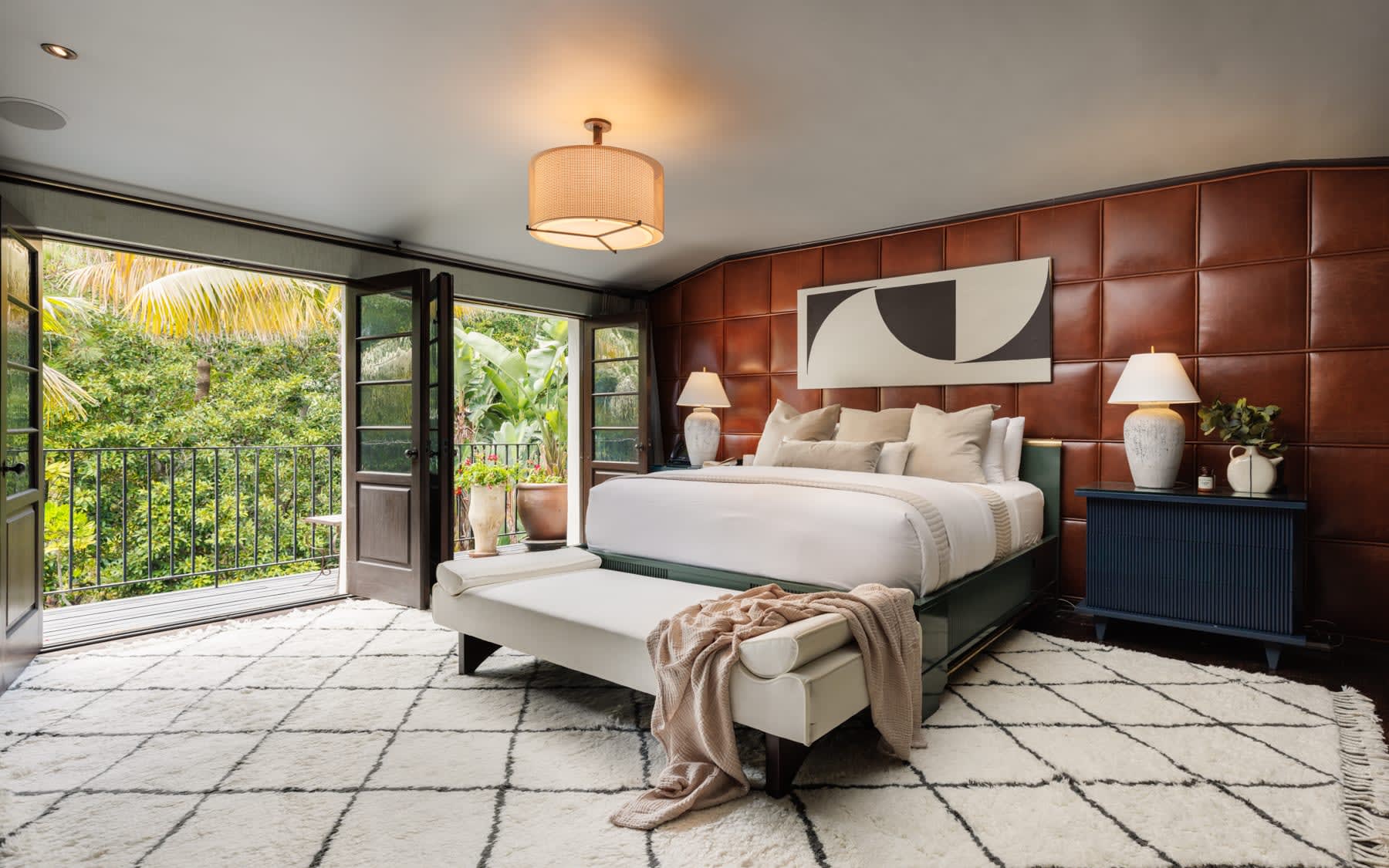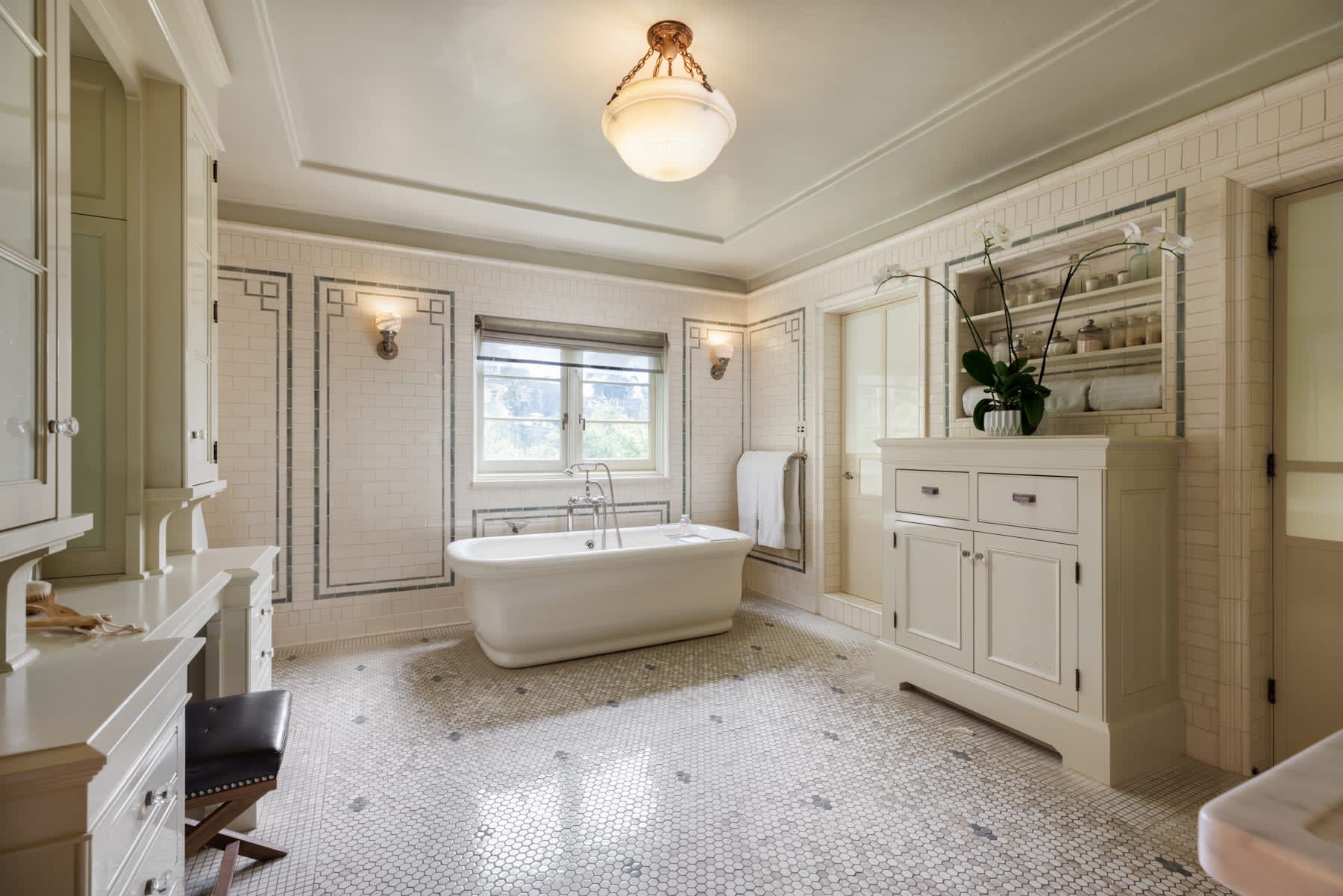 Statham's longtime fiancée, model Rosie Huntington-Whiteley, eventually moved in, and in July 2015, about a year before the comely couple's first child was born, the stylishly appointed home was sold to Galecki for $9.2 million.
Described in marketing material as classic and timeless with "cozy and romantic elements," the three-story main residence measures just over 6,600 square feet. Emptied of personal belongings and staged for the selling process, highlights of the immaculately maintained home include separate living and dining rooms, the former with a fireplace, a billiard room, a sumptuous screening room and off the eat-in kitchen, a library/office.
Floor plans show the three en-suite bedrooms on the upper level include the principal suite, replete with a fireplace, two fitted walk-in closets, and a balcony with an up-close view of the lush tropical landscaping that envelopes the property. Down in the basement, along with utility, laundry and storage rooms, there's a speakeasy-style bar that opens directly on to the pool terrace.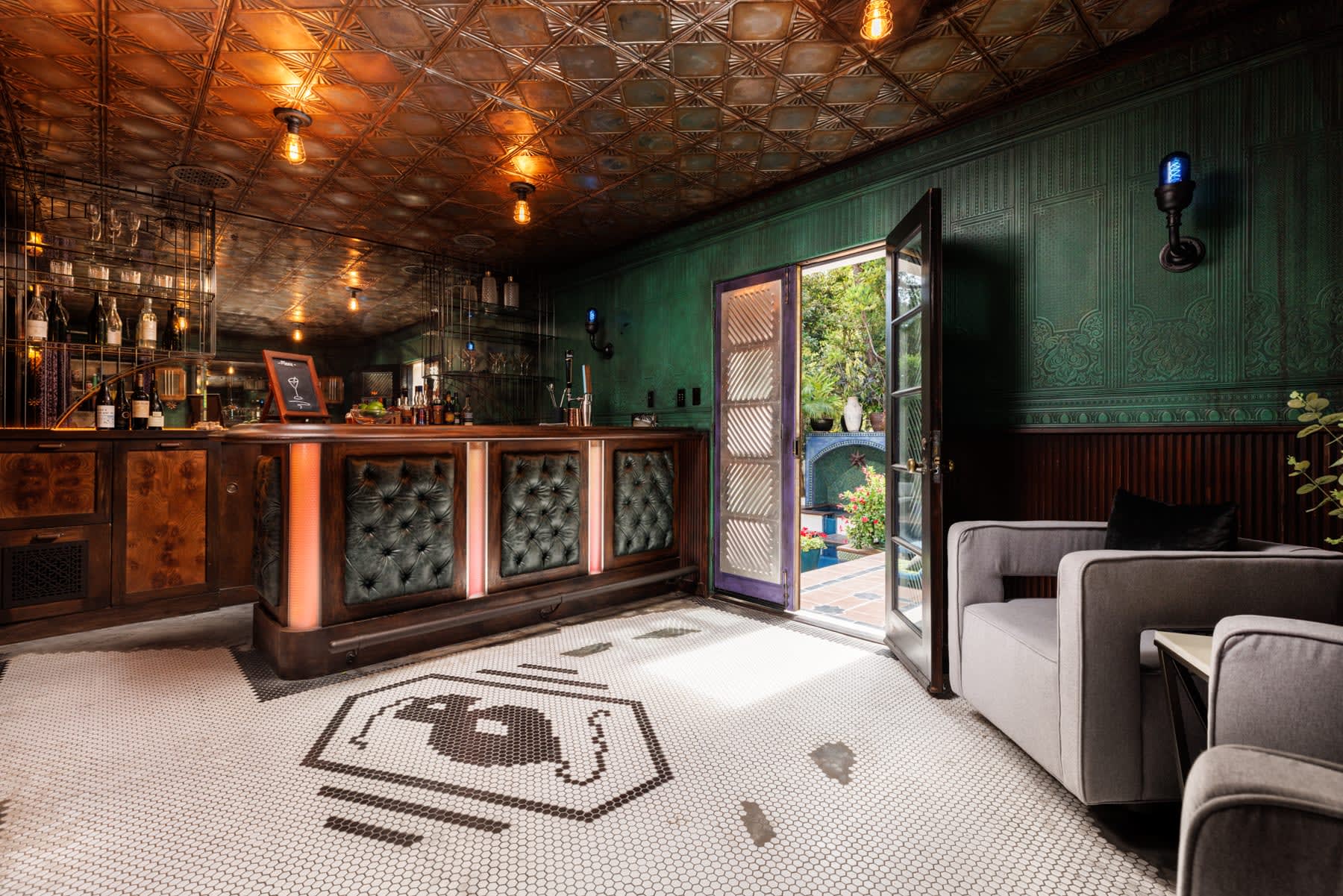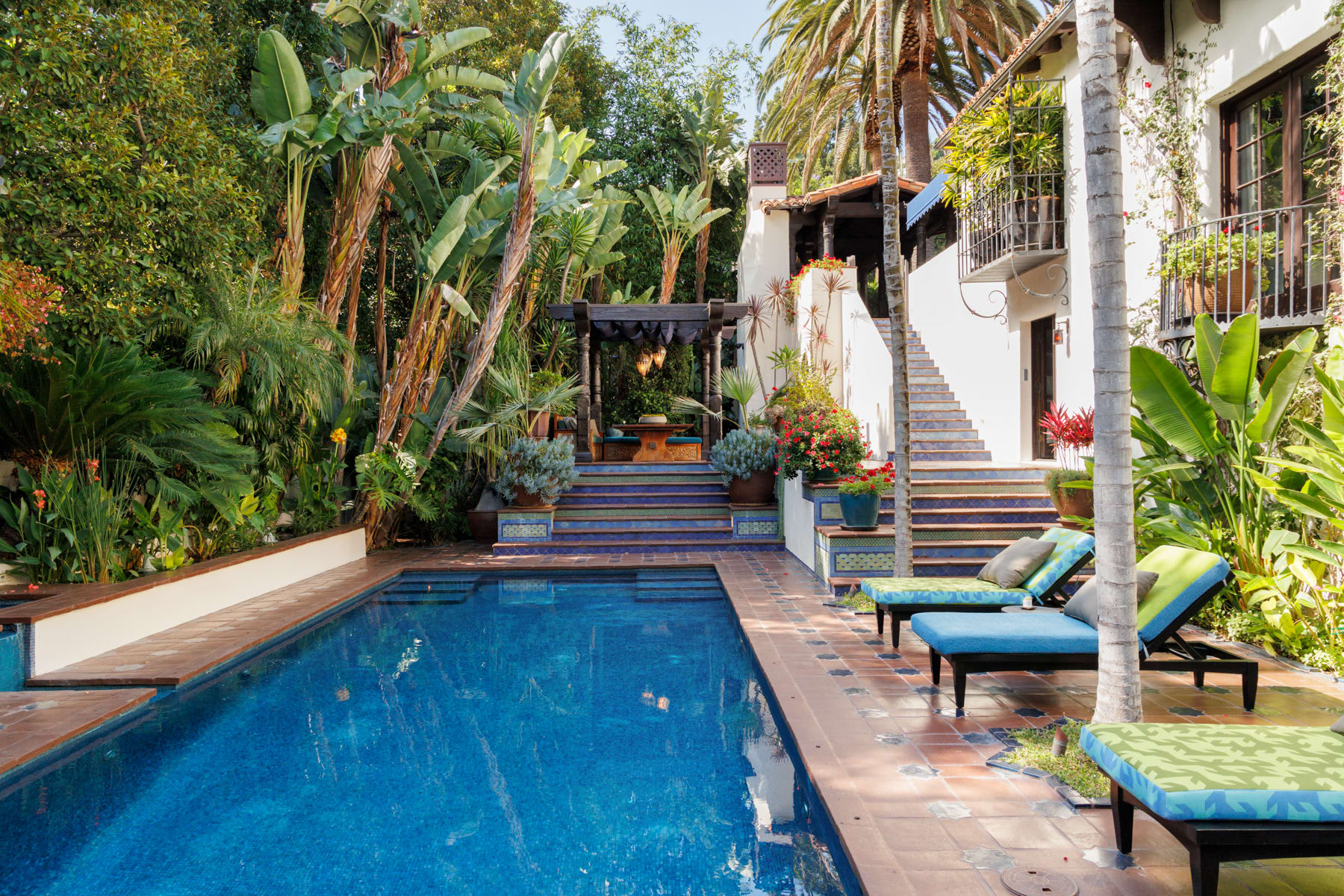 Set on a street-to-street hillside parcel of more than half an acre, the gated motor court includes a detached garage topped by two-bedroom and one-bathroom guesthouse, while numerous covered patios for al fresco dining and lounging surround the house, some of which lead down brilliantly tiled steps to the mosaic-tiled swimming pool and spa.
Galecki was represented in the deal by Brett Lawyer; the buyer was handled by Adeena Karsseboom-Fitterman and Susan Smith, all agents have recently moved to Carolwood Real Estate.
Once among the highest paid actors on the planet — he was pulling down close to a million bucks an episode on the final seasons of "The Big Bang Theory," and he still earns a pretty penny on residuals — Galecki previously owned a remote 160-acre ranch property in little-known Santa Margarita, Calif., that was partially destroyed in the 2017 Hill Fire that tore through the area. He later put the scenic spread up for sale and sold it in late 2019 for $780,000.
---
Story courtesy of Dirt