Jenni Kayne sold her Santa Ynez Ranch-style home this week for $6 million. The Los Angeles-based designer bought the 20-acre property for $950,000 in September 2020 and spent the next year or so infusing the home with the signature style, neutral color palettes and natural materials that has made her skincare, clothing and home-offering lines famous. Kayne said the renovations were completed in March 2022.
"We took it down to the studs and from the ground up to create a property that reflects the Jenni Kayne lifestyle. This property was curated for someone specific to come in and buy into the lifestyle. It was a successful sale from a real estate standpoint because we sold it for the asking price," Richard Ehrlich, Kayne's real estate broker husband, said.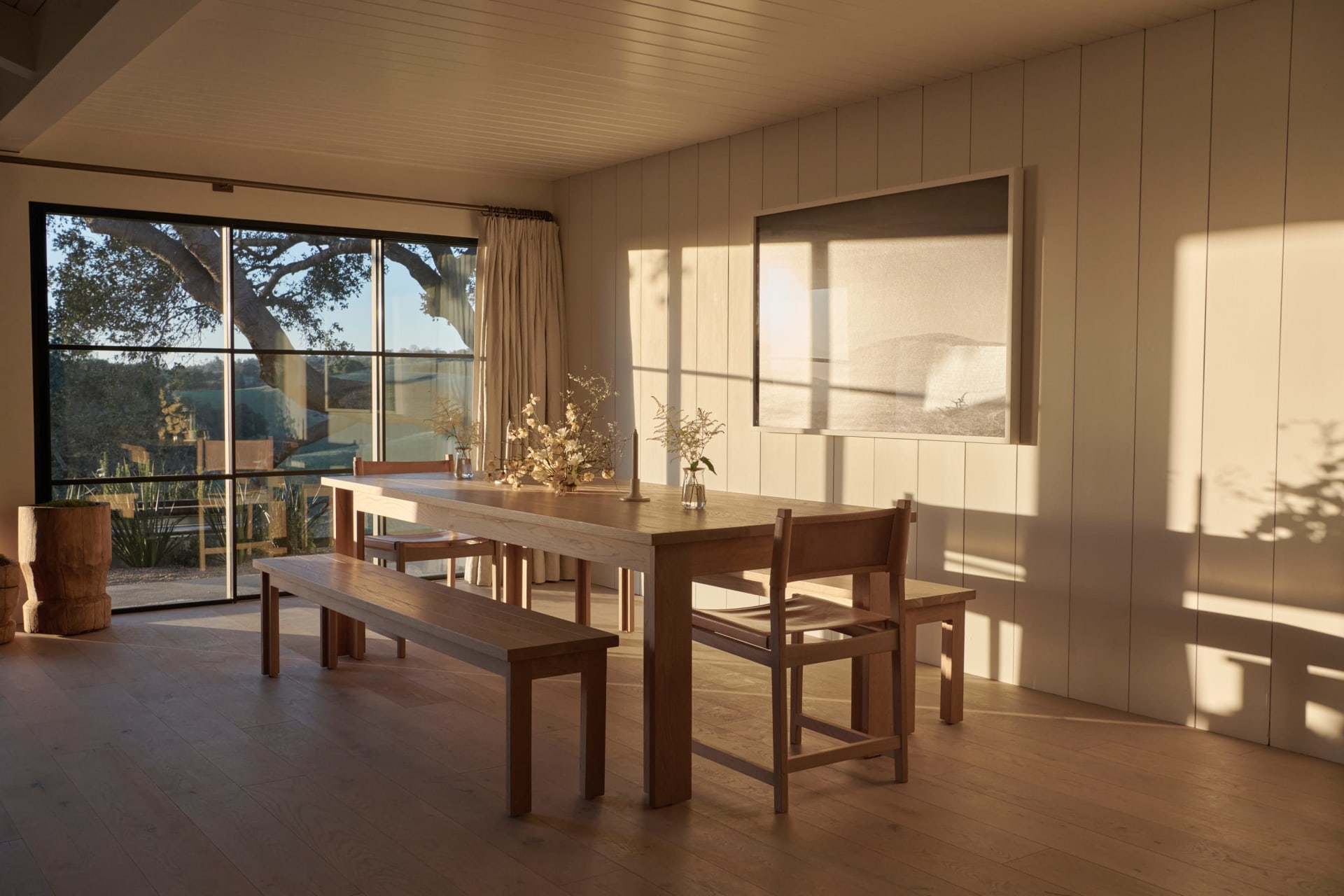 In addition to 360-degree views, the Ranch features a pool and spa and is optimized for indoor-outdoor living. The 3,860-square-foot, four-bedroom, five-bathroom home was listed for $6 million and sold at asking.
While Kayne is known for her laid-back and luxurious California lifestyle brands (stars like Jessica Alba and Emma Stone embrace Kayne's clothing), this is her first redesign endeavor for the Pacific Group, an effort to move her brand into hotel and hospitality driven experiences and resort markets.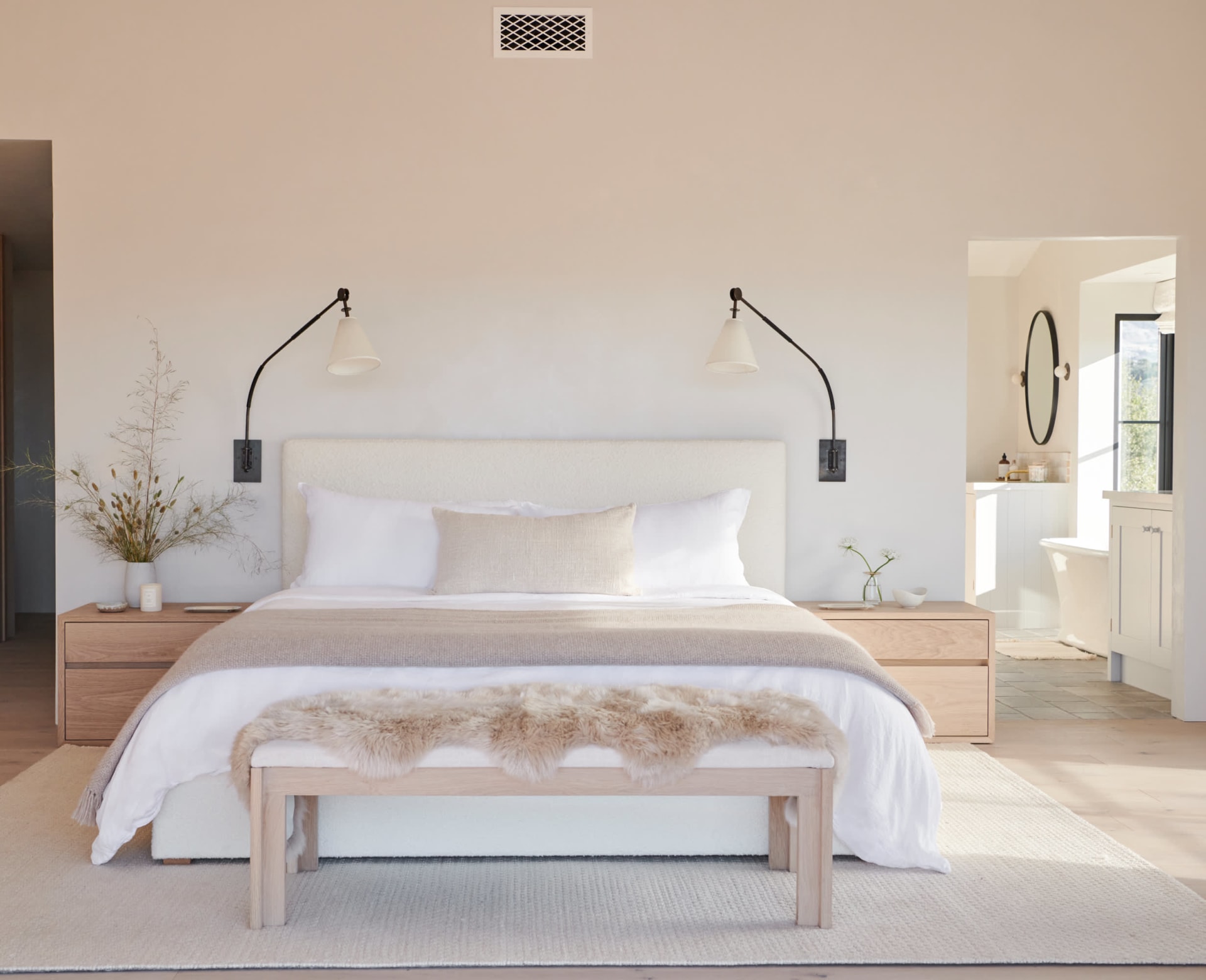 "This was a bit of a test case for delving into that space," she said.
Ehrlich, a Carolwood Estates of Beverly Hills broker, co-listed the property with Laura Drammer of Berkshire Hathaway Home Services. And Julia Hunter, CEO of Jenni Kayne, locate the property for this special project.
Still, Kayne knew the area before Hunter located the Santa Ynez gem.
"I've been going to the Santa Ynez Valley my entire life. My godparents owned a property in Woodstock Ranch. So I love the area, the landscape, the views, the rolling hills and the live oaks. This incredible property that was utterly neglected and in foreclosure. But you could see that it had good bones, and it could be a great California ranch single-story with these beautiful, vaulted ceilings. By taking out the 1960s and 1970s and opening up all the doors and windows to nature, we could change the entire house and create an open-floor plan. But the land also made the property so special," Kayne said.
Although Kayne had a vision, the property, Ehrlich noted, was distressed and serving the needs of some local wildlife. "Now, it has been completely transformed," he said.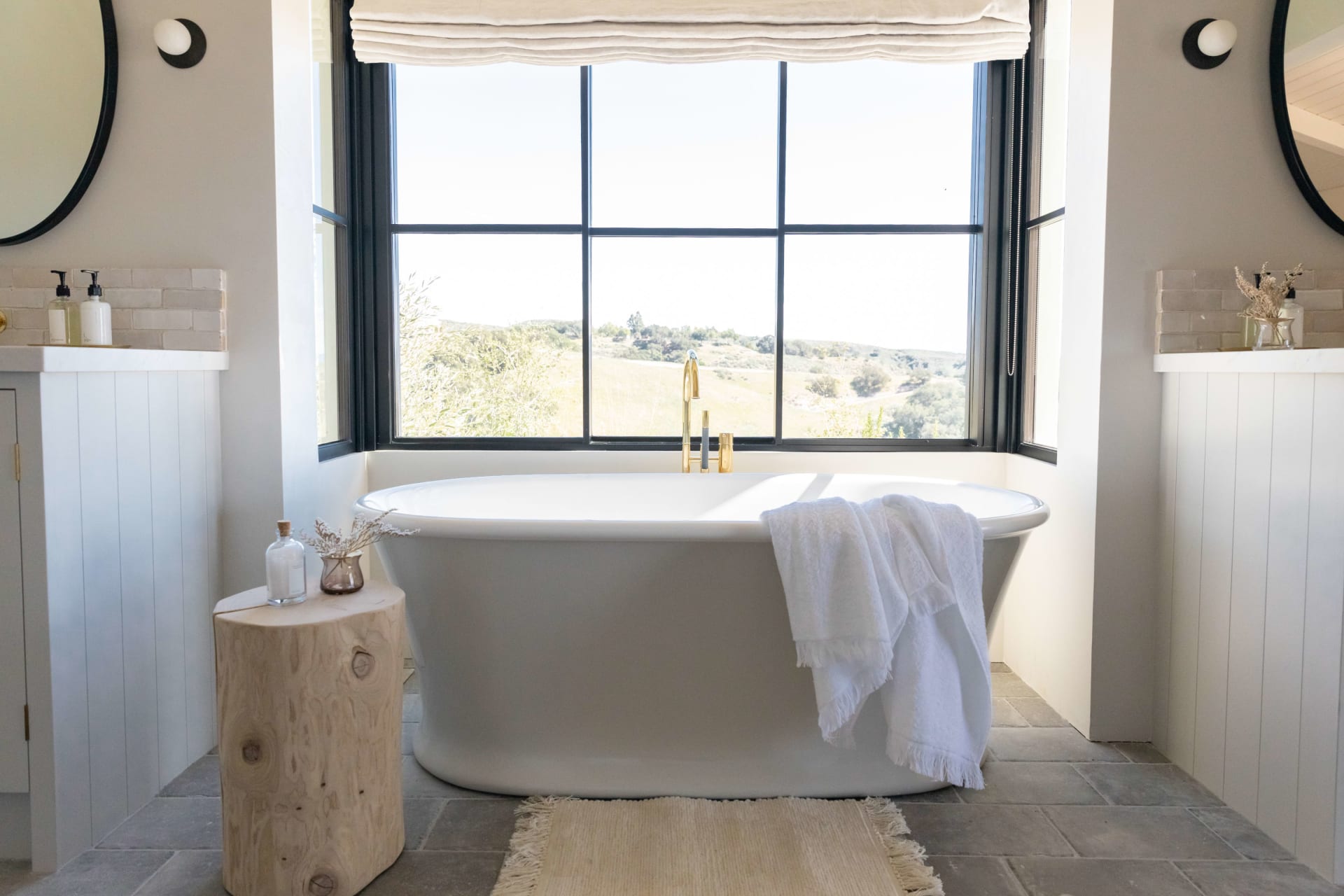 Kayne's creative vision is well-developed. Last year, she rolled out Pacific Natural at Home, a design book published by Rizzoli.
When it came time to market the Ranch, Kayne and her team got creative, hosting editors and international influencers like L.A.-based Song of Style blogger, Forbes 30 under 30 member and top content creator Aimee Song to showcase the property and the modern California minimalism approach during the summer and fall.
"We asked influencers to come and stay and have an experience. We curated weekends with farm-to-table dining, yoga retreats, and spa treatments with Oak Essentials [Kayne's beauty line launched in 2021]. The Ranch became an Instagram favorite," Ehrlich said.
While the buyer remains anonymous, Ehrlich said, the new owner bought the house fully furnished. "The buyer related to the JK lifestyle brand and wanted a turnkey, move-in-ready home," he added.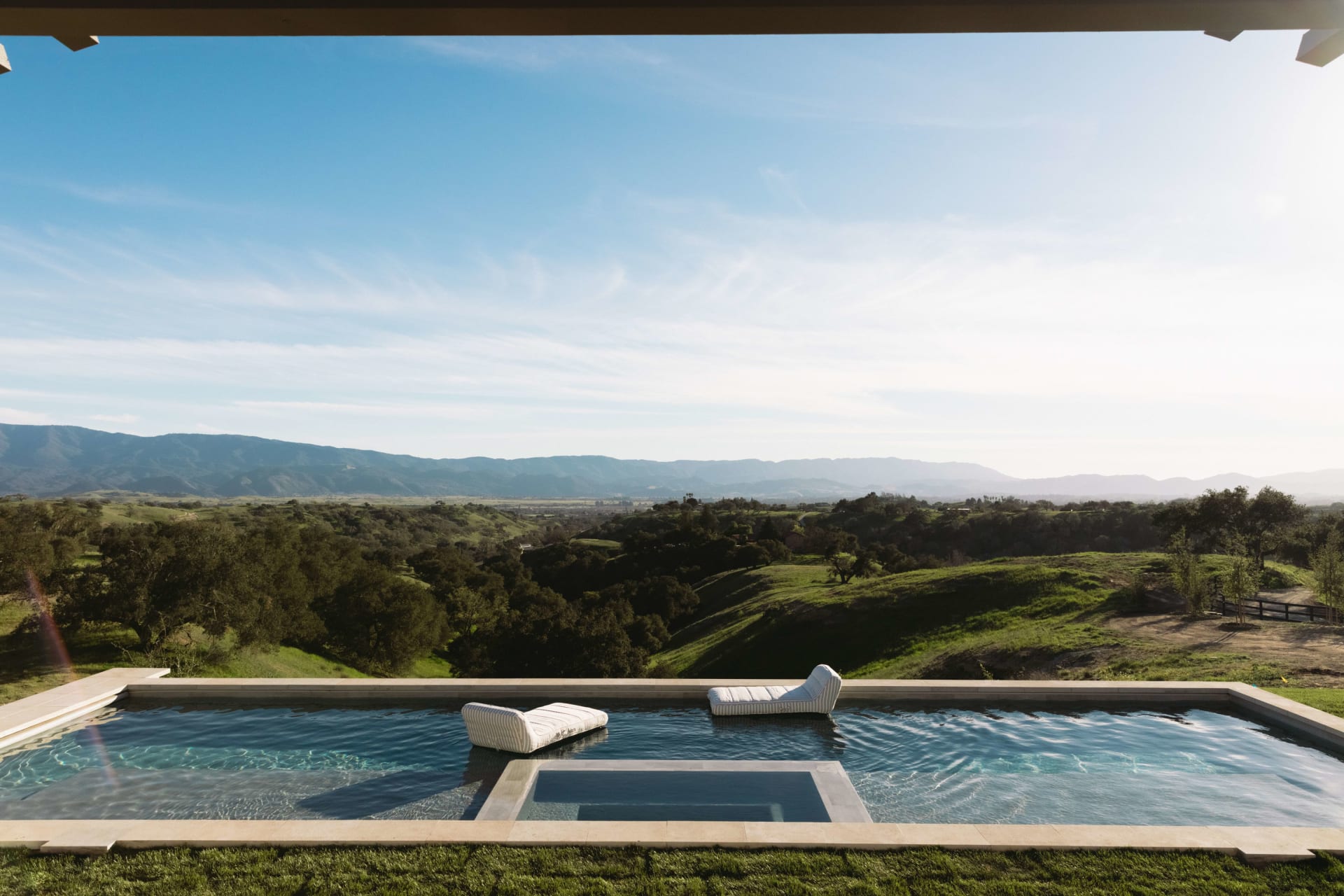 "The house is a second home for the family that bought it. Finding turnkey properties with great surfaces, great furnishings, and a great location is rare and unique. It all came together at the Ranch, making it a rare retreat, especially in Santa Ynez," Ehrlich said.
The California ranch-style home showcases the Jenni Kayne Home Collection and vintage items. "We have our Miramar sofa, Aspen chairs, Brentwood chairs, Harbor sofas and Pacific beds," Kayne said.
"Everything we do is meant to be practical, timeless, and effortless," Kayne said.
Ehrlich said his favorite space is the primary bedroom. "You lay in bed and have these vista views. So you can relax and watch the sun drop over the hills, and it is magical," he said.
Kayne echoed that point but added that the great room is her favorite space because the room shares the same view as the primary bedroom.
What's next for the couple? "Richard is looking for another property right now," Kayne said, laughing.
View Listing | Sold at $5,995,000 | Represented by Richard Ehrlich
---
Story courtesy of Forbes