The oceanfront Malibu pad owned by Robert De Niro's character in the 1995 psychological cop and robber film Heat has just hit the market. It can be yours if you're willing to shell out $21 million—or negotiate the heck out of the sticker price, as so many seem to be doing these days.
Heat—with its stellar cast including De Niro, Al Pacino, Val Kilmer, and a teenaged Natalie Portman—was the first time De Niro and Pacino filmed a scene together. Almost thirty years later, that coffee-shop dialogue between the two screen icons is still heralded as a "master class" in acting. In the film, De Niro plays a shrewd career thief whose business is bank heists. He lives in a contemporary (at least for 1995) beach bungalow in the exclusive, gated Malibu Cove Colony.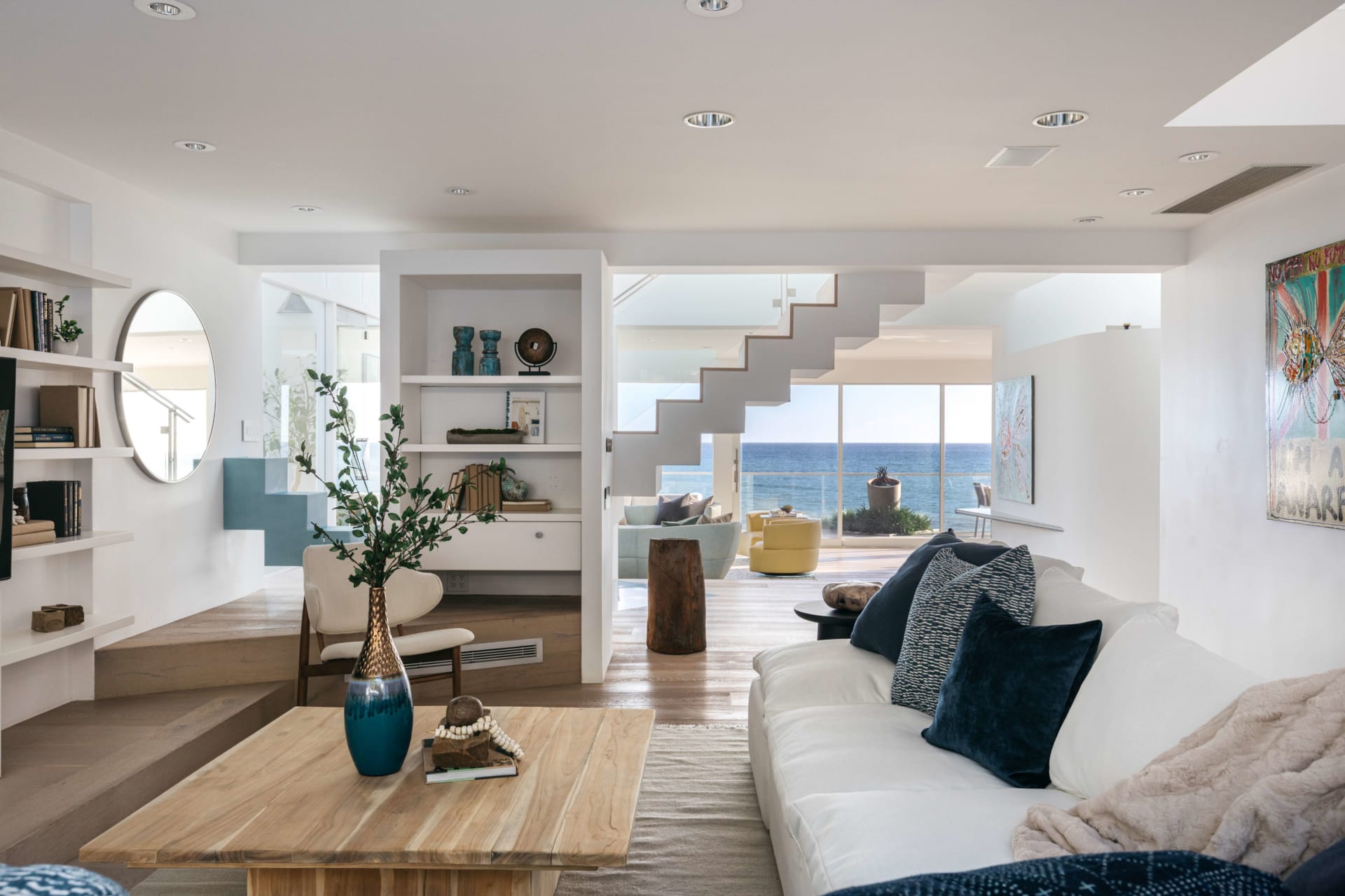 At just about 3,500 square feet, the two-story house accommodates four bedrooms and three bathrooms, with light pouring in from every direction. Numerous skylights abound and large windows and walls of glass allow for majestic views of the sea a short distance ahead. The primary suite receives ample exposure to the outdoors with its wall of windows in the bathroom, and in its intimate sitting area which boasts a cushy built-in bench, a fireplace, and a low-ceiling. Although the white walls and exposure to the outdoors lend an overall brightness and openness to the house, the home still manages to create many moments of privacy with strategically placed dividers and several private balconies. Making full use of the immense sunlight the house captures, power systems have been upgraded with solar panels and Tesla chargers. Jane Dorian at Carolwood Estates owns the listing.
View Listing | Offered at $21,000,000 | Represented by Jane Dorian and Shaun Alan-Lee
---
Story courtesy of AD